Who We Are

The UGA Atmospheric Sciences Program (ATSC) is nationally recognized for the quality of its students, the successes of its alumni, and the teaching and research expertise of its faculty. We are a medium-sized (50-60 majors) program at a large public research university. We focus on undergraduates and prepare them not only for today's career opportunities, but also for the future in this quick-changing field.
Our Students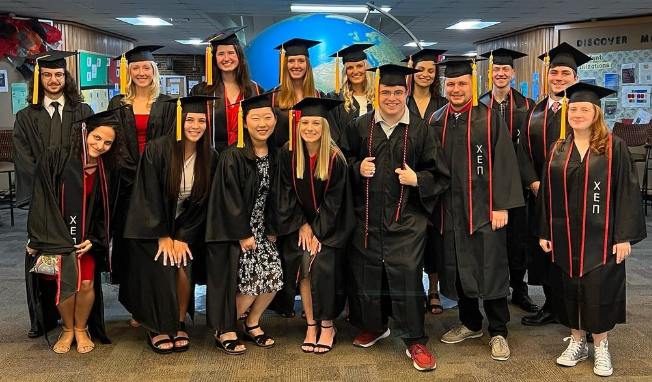 We love them! They are the heart and soul of our program. Most of them come from Georgia, although we have recruited students from as far away as Maryland and New Jersey. As part of our state's flagship public university, we want our program to resemble the population of Georgia. We have one of the more diverse programs in the nation, with about 50% women and 15% students of color. Forty percent of our students transfer in from another university.
We have a student-led chapter of the American Meteorological Society and a student-led honor society, Chi Epsilon Pi (ΧΕΠ), that both meet regularly and host events, such as trivia nights and swim parties.
Our students also attend top REU (research experiences for undergraduates) programs around the nation, perform award-winning research here at UGA with our faculty, and win prestigious national awards such as the NOAA Hollings Scholarship (seven times) and AMS undergraduate scholarships (also seven times).  
Our Alumni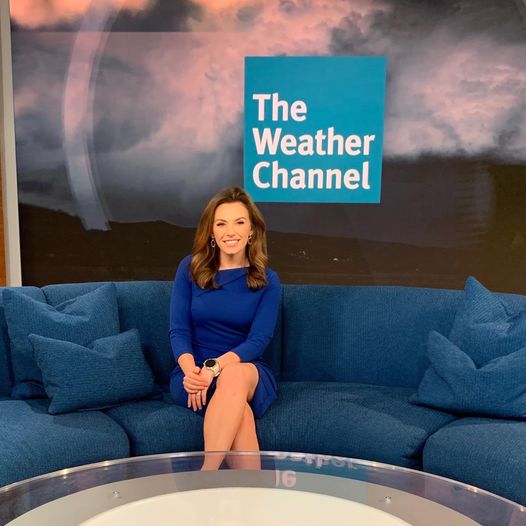 UGA ATSC alums include broadcast meteorologists with the AMS Certification in Broadcast Meteorology (CBM) in top markets from Atlanta and Nashville to Birmingham and Tampa. We're on The Weather Channel (right), and on TV in Sweden too!
We're also working in the National Weather Service from Eureka, CA to Wilmington, NC. We attend the best graduate schools in the nation, from Colorado State University to North Carolina State University (below).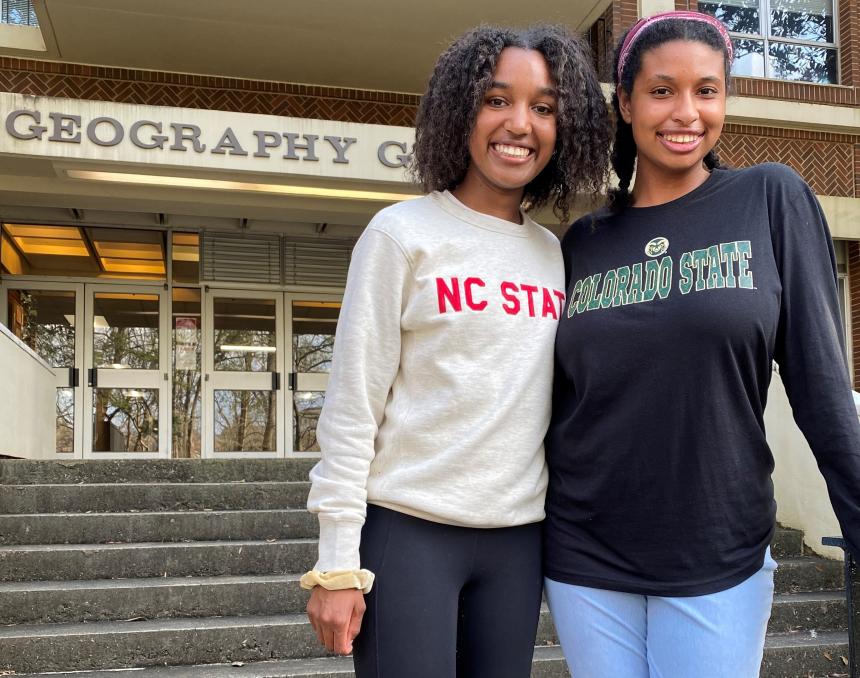 About half of our students go to graduate school. We go on to do research at the National Hurricane Center in Miami and the National Center for Atmospheric Research in Boulder, CO. We are officers in the Air Force and make forecasts for Air Force One. We fly planes in the Navy and work for Delta Air Lines.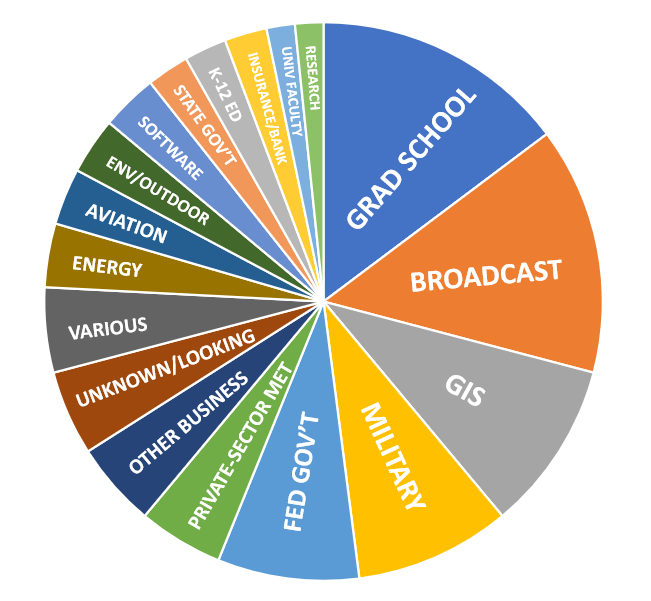 Some of us use our geography training and enjoy work in geographic information science (GIS) for companies and for governments. Still others work in the energy industry, and in jobs related to the outdoors. 
We're a young program, so our alumni are young and on the rise, too--and they will do anything to help current students!
Our Faculty
Our major is housed in the Department of Geography, and we have seven full-time Geography faculty--one of the largest groups of atmospheric scientists in any geography department in the nation. But our program is also interdisciplinary, and faculty members from Statistics, Chemistry, Engineering, and other colleges also participate as well.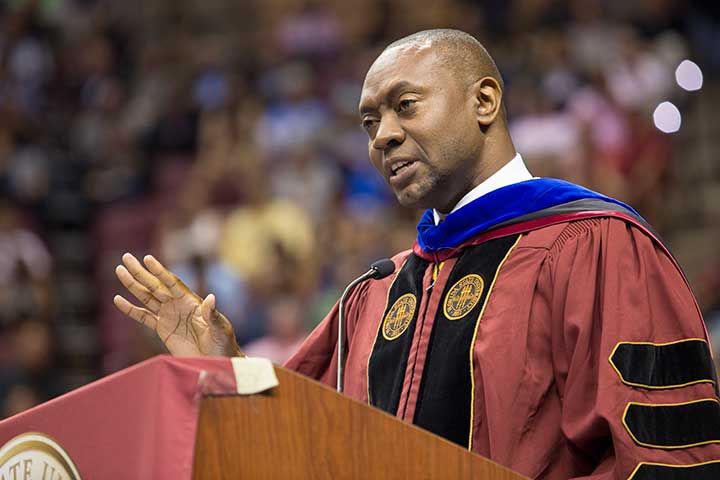 Our faculty include multiple national-award-winning researchers, and several UGA-award-winning teachers. They testify before Congress;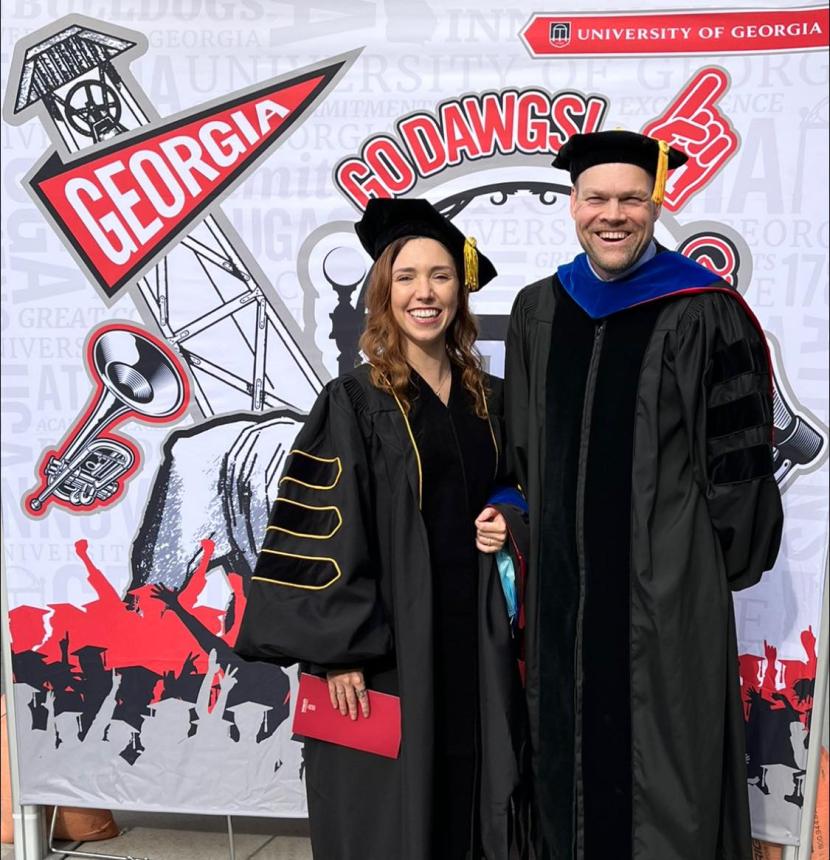 and they mentor both undergraduates and graduate students in research projects that lead to publications in high-impact journals. Because of the low student-faculty ratio, our students get to know our faculty well. Our alums will tell you that this is one of the best aspects of our program.  
Our Curriculum
Our major can be completed in four years even without prior AP or dual-enrollment credits. With careful advisement prior to transferring to UGA (please contact us ASAP if you're planning to transfer), transfer students can complete the degree in two years. For especially well-prepared and high-achieving students, we offer a "Double Dawgs" five-year combined B.S. in atmospheric sciences/M.S. in geography. 
Our curriculum is designed to provide both breadth and depth. We are in the Franklin College of Arts and Sciences, and the breadth requirements help our students expand their horizons and hone their liberal-arts skills, including both oral and written communication.
Within our Geography Department, we strongly encourage double-majoring with a B.S. in geography.  Depending on your prior coursework, the second major in geography may require as few as four additional classes.
On the depth side, our coursework satisfies the National Weather Service requirements for employment as a meteorologist, and closely follows the American Meteorological Society recommendations for the bachelor's degree in our discipline.
We also are leaders in innovation in curriculum. At UGA we have developed unique courses on Data Assimilation, Urban Climatology, and a new Hidden Figures in the Atmospheric Sciences class that explores the diversity inherent (but often hidden) in our field. We also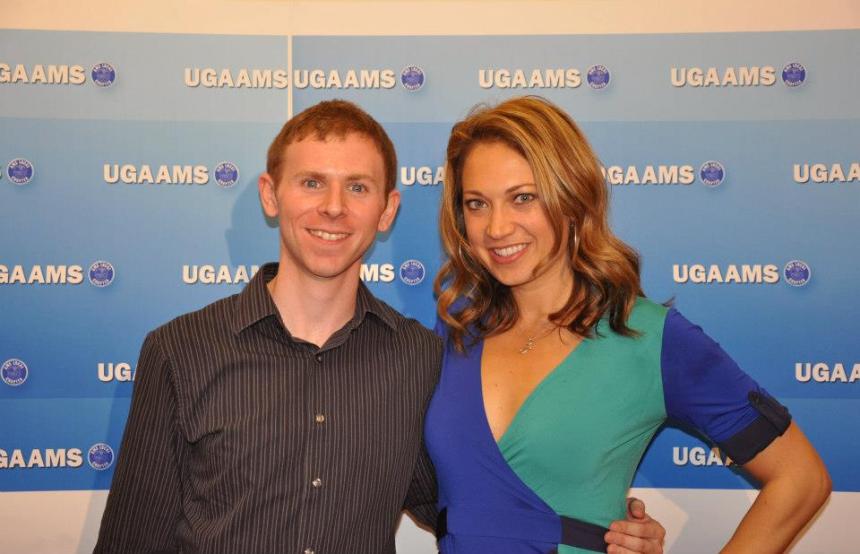 combine a Weather Forecasting Seminar with our digital meteorology social media initiatives, AthensGaWeather and North Georgia Weather Authority. These social media sites, both begun as side
projects by UGA students Matt Daniel and Austin Chaney respectively, give students experience doing hyperlocal forecasting, on-camera presentations, and social media updates, which is the reality in broadcast meteorology today. Together, the two sites have over 70,000 followers on Facebook alone.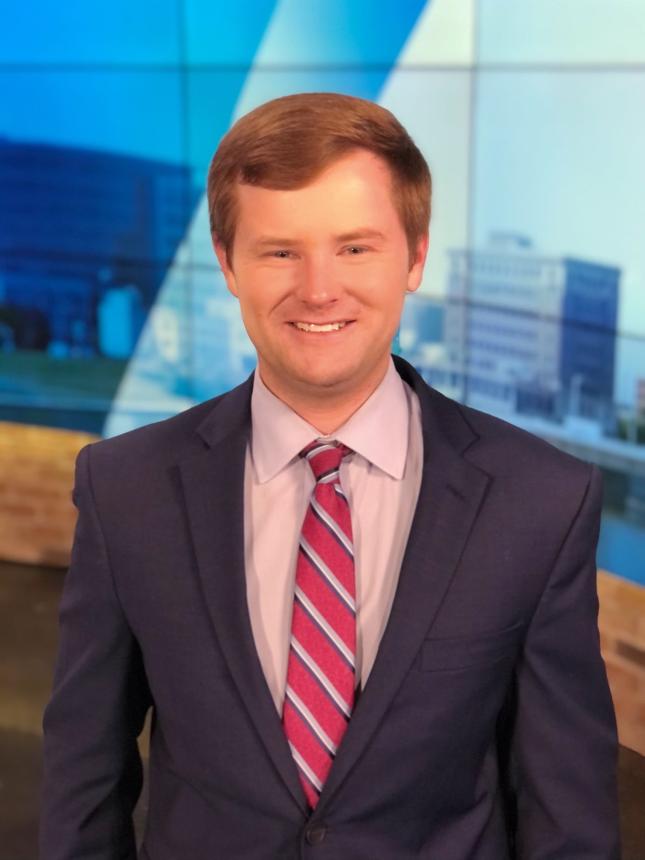 The common theme of these innovative courses is: to expand our students' understanding of atmospheric sciences in the same directions that our field is gravitating toward, now and in the near future.
Coming Soon
We have exciting news!  In Fall 2022, our program will have two new major acquisitions: an X-band radar (in conjunction with Georgia Tech) to detect inclement weather in the "radar void" between Atlanta and Athens; and WSI Max, the industry standard for professional broadcast meteorology graphics. Both of these additions will provide additional educational and research opportunities for our undergraduates!
Interested? See the Curriculum link and the Four-Year Plans (ATSC major, and double major in ATSC and GEOG) or the Two-Year Plan for transfer students for more information!