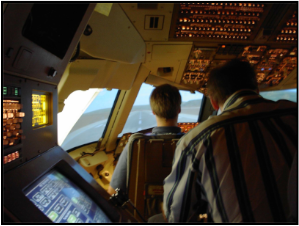 The University of Georgia's Atmospheric Sciences major addresses the needs of students interested in studying meteorology or climate science.
The undergraduate major can easily be completed with a double major in Geography. The major will replace the Undergraduate Certificate in Atmospheric Sciences, which has been in place since 2000. If you have questions about transitioning from the certificate to a major, please contact the Atmospheric Sciences major undergraduate coordinator, Dr. John Knox (johnknox@uga.edu). 
With the appropriate selection of electives, the major meets the federal civil service requirements for employment as a meteorologist and the American Meteorological Society recommended curriculum. Former students now work in several fields, including operational meteorology, broadcast meteorology, environmental consulting, emergency management, and the energy industry. 
Is it possible to major in both Atmospheric Sciences and Geography?
A resounding YES. In fact, we recommend this approach. Students who are currently pursuing the Geography major with the Atmospheric Sciences certificate should in nearly every case be on track to do both majors. If you have questions, Dr. Knox is happy to sit down and go through it carefully with you.